---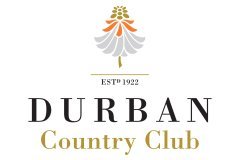 Established in 1922, Durban Country Club has a proud history that spans back almost 90 years and is a popular club amongst both golf enthusiasts and Durban residents alike. The Club is a place of relaxation and fun for the entire family offering world class sporting and leisure facilities. Renowned for its classic Cape Dutch architecture and beautiful setting overlooking the Indian Ocean, the Club has been the venue of choice for many an important celebration in its rich history.
Durban Country Club was recently voted one of the Top 100 golf courses of the World by Golf Magazine USA. Steeped in tradition and history, the course has played host to the South African Open on 17 different occasions and was the venue for the centenary SA Open in 2010 which saw golfing legend, Ernie Els win his 5th SA Open title.
A course steeped in tradition and history, Durban Country Club boasts the unique claim of being the only course on the African continent to be rated in the Top 100 Golf Courses of the World by Golf Magazine USA and is rated in the top 11 in South Africa by Golf Digest SA.
A combination of lush vegetation, sand dunes and stunning views of the Indian Ocean make this course one of the most unique, and challenging, in all the world. One of the defining characteristics of Durban Country Club are the massive undulations in the fairways, especially the 5th, 8th and 17th. The course was built on sand dunes and they are large and interesting.
The par five third hole is rated the best third in the world. Playing from a high tee to a narrow fairway with dense bush and a predatory bunker on the left hand side you'll see why this is the most popular hole on the course.
Durban Country Club is a shot makers course that you have to think your way around. Most golfers don't make use of their driver until well into their round due to the narrowness of the opening holes.
The course, overlooking the Blue Lagoon estuary and the Indian Ocean, has hosted the South African Open 17 times, including the centenary SA Open in 2010, this is more than any other club in South Africa.
Signature Hole – Hole 3, par 5
The 3rd hole, a 468-metre par 5, is rated the best third in the world. It requires players to hit their tee shot from the highest point on the course, overlooking the Indian Ocean, into a valley below completely exposing their drive to the ocean gusts. Players must avoid the trees on the right of this straight-away hole, but also miss the large fairway bunker that sits in the landing area on the left. Large trees protect the green's left portion and will also punish any shot hit too long.
arrow and long and require precision tee shots and lay-ups.