---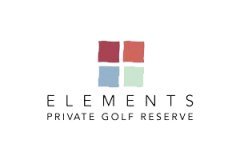 The golf course is an unsurpassed Peter Matkovich design. Elements Private Golf Reserve has been rated in the Top 10 Golf Courses of South Africa for the second year in succession.
Peter, a golf professional for 25 years, has designed and constructed golf courses for more than 15 years, drawing on his considerable experience of golf courses and luxury private golf clubs around the world. He has absorbed options on courses and comments about the game from the world's best-known professionals and senior club golfers. More than anything, Peter Matkovich believes that golf is not just about scoring; it is a walk in the park, an experience for all the senses and hours of incomparable therapy. Golfers should leave the course with an irresistible urge to return.
Taking in all the natural surroundings of the Limpopo region, this is not only a game of golf but a retreat from the hustle and bustle of everyday life. Elements Private Golf Reserve is just that, private and a reserve. The golf course is just the excuse needed to get out there and enjoy it.
"Seamless blends of nature's random beauty, and man's orderly designs, are serene reflections of the sensitivity to local environments", comments Matkovich, an environmentalist whose love for the indigenous remains a cornerstone of his design philosophy. With this stunning golf course as a feature Elements Private Golf Reserve will surely become one of South Africa's leading luxury private golf clubs.
Elements Private Golf Reserve starts with the advantage of location in the Limpopo Province,close to both Pretoria and Johannesburg is sited in one of the most breathtaking malaria-free bushveld regions of southern Africa and offers superior accommodation.. These elements come together to make Elements Private Golf Reserve one of South Africa's best luxury private golf clubs and courses.