About
Euphoria
The tranquil setting belies the challenging nature of the Annika Sorenstam-signature Euphoria 18-hole Championship Golf Course. Annika Sorenstam, number one female golfer for the
---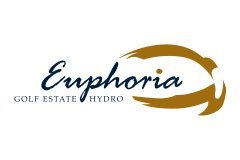 The tranquil setting belies the challenging nature of the Annika Sorenstam-signature Euphoria 18-hole Championship Golf Course. Annika Sorenstam, number one female golfer for the past five years, is the name behind the first lady-golfers' signature golf course in South Africa. Sorenstam, who also consulted on the famous Mission Hills Golf Club, has dominated the Ladies Professional Golf Association (LPGA) for the past five years.
Not only is this Sorenstam's first signature course, it is also the first Golf Course in South Africa to be designed by the reputable European Golf Design Company. EGD is a joint venture company between the European tour and International Management Group.

Designed with a serious commitment to the preservation of the indigenous fauna and flora, it is the combination of golf and the unsurpassed beauty of the Waterberg landscape that makes Euphoria such a unique golfing experience. Wide golf corridors will ensure privacy to golfers and homeowners alike.

The Clubhouse facilities are in keeping with the overall world-class experience and include function rooms, a terrace and an elegant restaurant, serving a mixture of local cuisine and traditional dishes.