---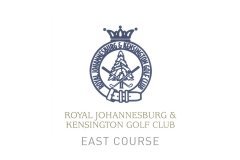 Without question, Royal Johannesburg & Kensington Golf Club is one of the most prestigious golf clubs in South Africa. In its almost 130 years of existence, it has hosted 7 South African Opens and numerous other major tournaments. Royal is home to the biggest annual professional golf event in Africa, the Joburg Open, inaugurated in 2007, and has hosted the International Final Qualifier (Africa) for the Open Championship for three years in succession. The club also hosted the Sanlam Women's Amateur Golf Championships of South Africa in 2008 and the 5 Nations Commonwealth Tournament in 2007.
Steeped in tradition yet keeping pace with the modern clubs without losing its identity, Royal is firmly entrenched among the elite performers and equally at home with pleasing its members or hosting major championships.
Royal is a perfect example of eco-friendliness and maintaining the correct environmental footing for future generations. The club embarked on a programme in 2005 that would establish it as the first in South Africa to become a Certified Audubon Cooperative Sanctuary. Today it remains the only course in South Africa with this accreditation due to the energetic and enthusiastic support of its members and management.
Royal Johannesburg & Kensington Golf Club was the first member-owned club in South Africa to receive the Compleat Golfer 5 Star Golfing Experience Award, and has earned the award another three times since.
The Club's two courses are both ranked as major achievers in the awards lists. Compleat Golfer magazine currently rank the East Course as No. 6 in South Africa while an upward move in the Golf Digest ranking has put East Course as No. 10 in the country. Although the East is the championship course the West also features strongly in both rankings and is the course of preference for many members who play it week in week out.
The courses are kept consistently in excellent shape and common sense has always prevailed in design and construction. The fun factor has not been forgotten and although the courses will test the lower handicappers, risk and reward abounds for golfers who play for the pure enjoyment of the game