---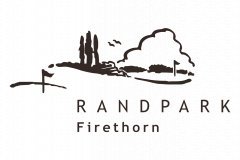 Randpark Golf Club is the only club in Johannesburg that has 3 courses. Two distinctive 18-hole golf courses located at Randpark are known as Bushwillow and Firethorn. The 3rd course, a 9-hole mashie course we refer to as Creek 9, is situated next to Roosevelt Park recreation centre.
Firethorn Course
Previously known as the Randpark Course, a true test of championship golf, capable of stretching over 7000m of its back tees. It was established in the mid-60s when Randpark Golf Club bought land adjacent to the existing Windsor Park course and turned it into a remarkable layout designed by a local professional golfer and course architect, Sid Brews.
In the early 90's as the course matured, a need came about for some enhancements, green modifications and aesthetical features to keep with the trends of the times. So came along an unheralded course architect Mark Muller, who probably had a very big impact on the future of this championship course. The greens being the predominant game changer, saw Randpark Club host the SA Open on two occasions, 1995 & 2000.
As the millennium struck, South Africa witnessed a massive movement towards estate courses. Every course popping up with the latest and greatest, really offering the golfing market with endless choices. Needless to say, Firethorn needed a facelift. Experienced designer Sean Quinn (Golf Data) transformed the Firethorn course into its original offering, a true test to the Professional golfer, yet friendly and forgiving enough to the everyday member.