---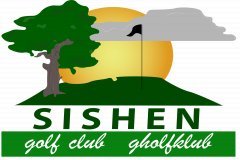 Situated on the outskirts of the town of Kathu in the Northern Cape Province, this is truly a unique setting in which to play a round of golf - the course winds its way through a 500 hectare Camelthorn forest on the edge of the Kalahari Desert.
Built and maintained by Sishen Iron Ore mine and officially opened in 1979, this is the last course designed by Robert (Bob) Grimsdell, which he unfortunately could not see completed. Considering its surroundings, its lush green fairways and greens have surprised many a visitor to this arid region.
The location
Being situated off the beaten track, the course is blissfully un-congested and visitors are always assured of getting a game here. Sishen's par 72, 18 hole course is currently highly rated amongst the various rating bodies and is truly one of the hidden golfing gems in Southern Africa.
The course
The course is approximately 6450 meters long, and has a rating of 72. With the large amount of Camelthorn trees on the course, it makes for a spectacular view and game. The player is always amazed at our lush forest within the Kalahari desert.