---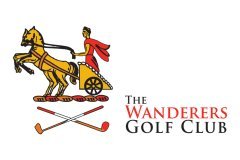 It was in the 1930s that Victor Kent, the incumbent Wanderers Club Chairman, arranged the purchase of the land now home to the Wanderers Golf Club. Kent's good friend and fellow Wanderers member, Felix Oliver, was hired to design and build the course. The ground in Illovo, north of Johannesburg, was far too small for an expansive 18-hole course, so Oliver created a narrow, tree-lined parkland course. To a large extent it is his layout that survives today. The first 10 holes were opened for play in 1937 and the final eight in 1942.
The Wanderers has had a wonderful history as a championship venue. From 1972 to 1995 it was home to the SA PGA Championship, where most of South Africa's great golfers, with the notable exception of Nick Price, took the trophy.
The Wanderers is far from a brutal championship course, but with its narrow, tree-lined fairways it favours those who can work the ball both ways off the tee. It demands finesse and accuracy more than power.
In 1999 Rob O'Friel undertook a revamp and Wanderers is now one of only three courses to have a SubAir system below its Bent greens. This helps enormously in the wet summer months, keeping the course consistently playable.
Situated in a prime locale, it is one of the most central courses in Gauteng, and home to an exceedingly friendly and social media.
The Wanderers has 1 450 very passionate members. The excellent club spirit is obvious in the number of special competitions marked on its busy calendar and the many touring Wanderers groups you will encounter elsewhere in the country and the world.
The Par-71 layout has an unusual routing, with three par-threes on the back nine and just one on the front. The three opening holes were lost when Wanderers Cricket Stadium was built in the 1950s. The cricket stand towers over the par-five 1oth hole, the longest on the course, at 533 metres.
The front nine has seven par-fours. It opens with a hole that underwent a major change in the renovation process, being lengthened from a long par-four into a 516 metre par-five. There are two strong par-fours on each nine where you need to bring out the driver. The 440 metre 5th has a wider fairway than most and has been toughened with the addition of another fairway bunker. The fairway bunkers on the 441 metre 7th have also been rebuilt to narrow the landing area for tee shots on this classic dogleg par-four.
Closed on Mondays, the club welcomes visitors from Tuesday to Friday. Week-ends are reserved for members.